Our members benefit by participating in an exclusive sponsorship or joint promotion
Sponsorships are a win-win!
Sponsorships help to provide additional services to our members and to continue to promote commerce within the Webster City area. It also helps to generate revenue and funds for the Chamber to be self-sustaining. The Chamber appreciates all sponsors and makes great strides in recognizing each sponsoring business. We are always looking at new ways to promote our members business and are pleased with the value and benefits that all sponsorships offer.
Webster City Chamber Member Sponsors receive the highest level of promotion and exposure that the Chamber can offer through various events and promotions. These benefits will provide your company with a variety of high profile, cost-efficient advertising, promotional, and cross-promotional opportunities, reaching the prime audience.
Whether it's an event or one of our media-sponsored campaigns, our members benefit in many ways by participating in an exclusive sponsorship or joint promotion.
What if you could decide early in the year where your supporter money for activities and events organized promoted by the Chamber could go? Please take a look at these options and then give the Chamber staff a call at 515-832-2564 or email [email protected]. 
​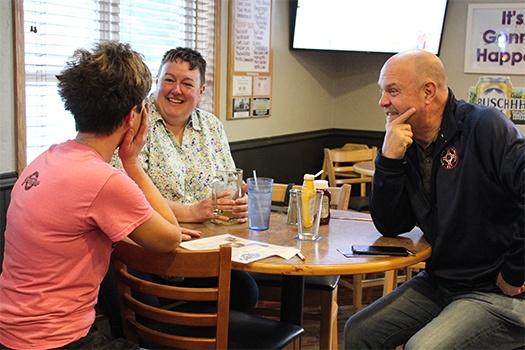 Sponsorship Opportunities
Monthly Coffees
Professional Development Events
Annual Business Meeting
Junquefest
Golf Outing
Annual Gala
Enjoy Webster City's small town charm!
Our business community will greet you with a smile and exceed all your expectations!