Providing opportunities and resources to help you manage, run, and grow your business!
Our mission - Building business and community through economic growth, promotion, and access to leaders, education, and networking
We believe in the benefits business provides.  As the Chamber, we are here to advocate, partner, network, and promote you and all you have to offer.  Our goal is to further the interests of the businesses we represent for a brighter future within Webster City and the surrounding communities.
Vision 2026
As an entrepreneurial business organization, the Chamber is the voice of business for the Webster City area.
We're proud to release our most recent strategic plan, Vision 2026, a comprehensive effort of the Webster City Area Chamber of Commerce to set a course for the next three years. We will anticipate organization and community challenges and opportunities.
Our strategic plan creates the kind of organization that can handle whatever comes next. We must also try to shape what comes next. We're ready.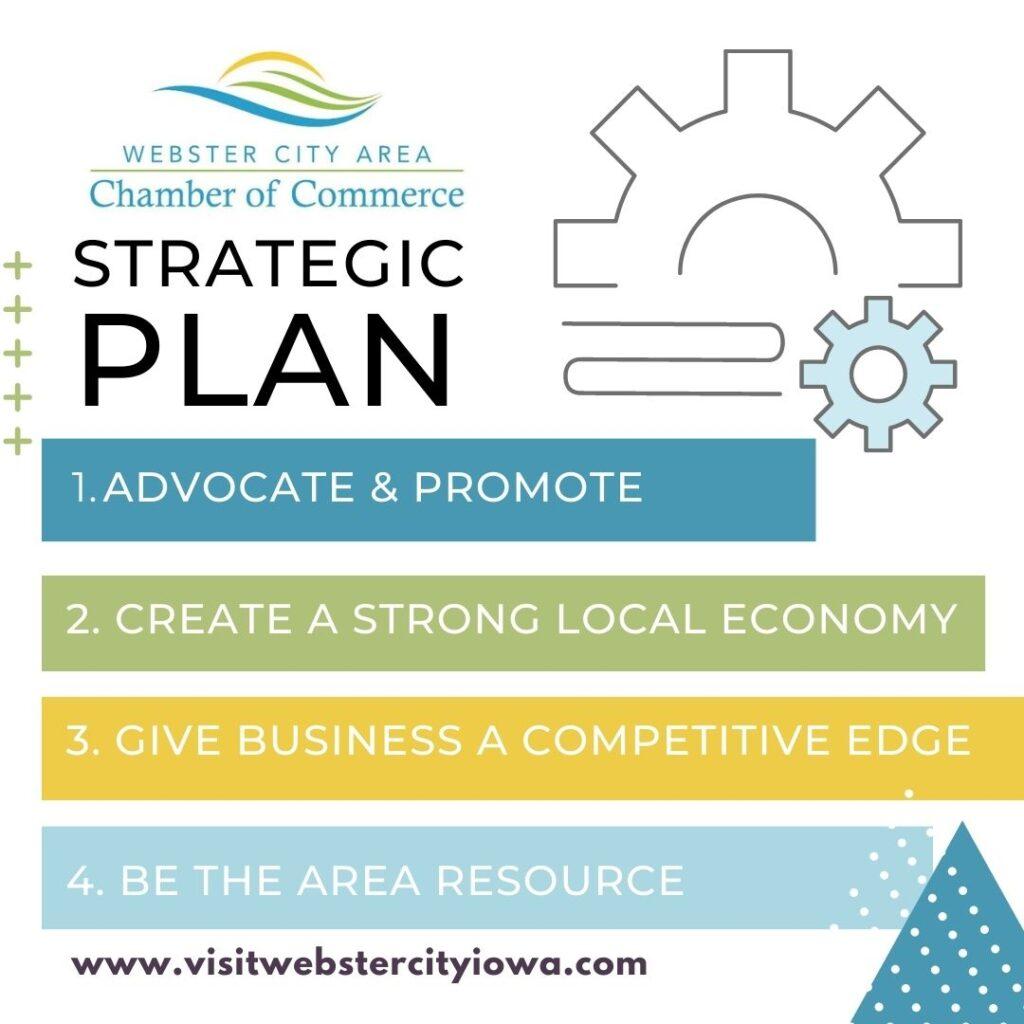 Our strategic plan, Vision 2026, focuses on four key initiatives:
• Advocate for and promote the Webster City area
•Create a strong local economy
•Give business a competitive edge
•Be the area resource for business and community
Enjoy Webster City's small town charm!
Our business community will greet you with a smile and exceed all your expectations!