We're looking to build our team of go-getters!
We're looking to build our team of go-getters, community builders, and friendly faces to support our events and initiatives to enhance the quality of life in the Webster City Area.
We can't do it alone – and we need you! It takes a collective effort to make sure new business and new residents feel welcomed, our events offer an enjoyable experience to Webster City residents, and
position the chamber office to be a resource for the Webster City area.
Whether you're able to volunteer with your civic organization, team build with coworkers, or just come on your own! Many hands make light work and we value your participation and partnership.
The Webster City Area Chamber of Commerce can sign for Silver Cord hours, court-ordered community service hours, employee volunteer programs or work with your Girl Scout or Boy Scout to earn patches and badges.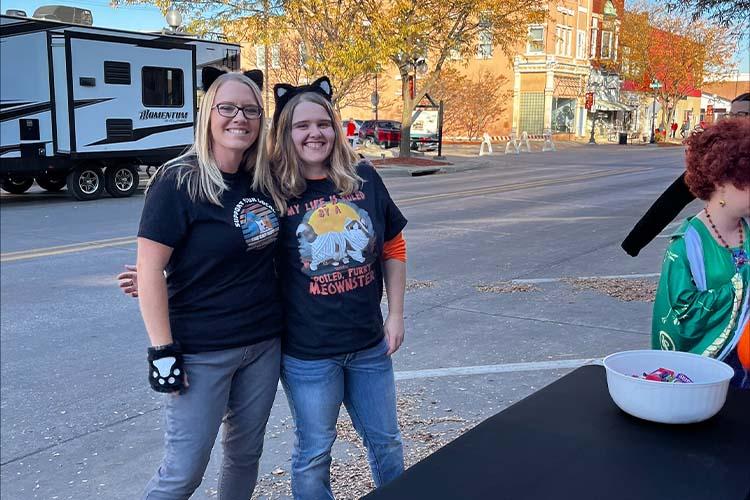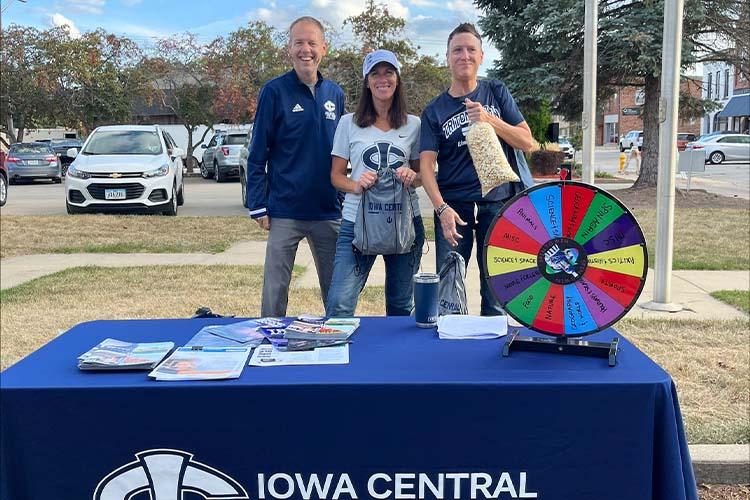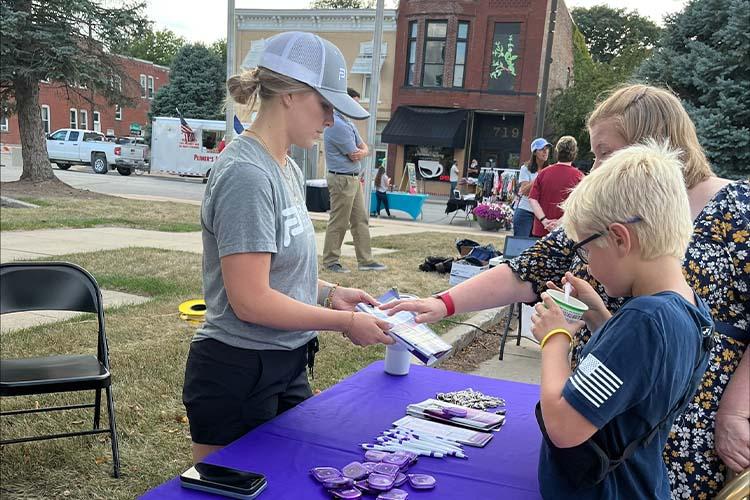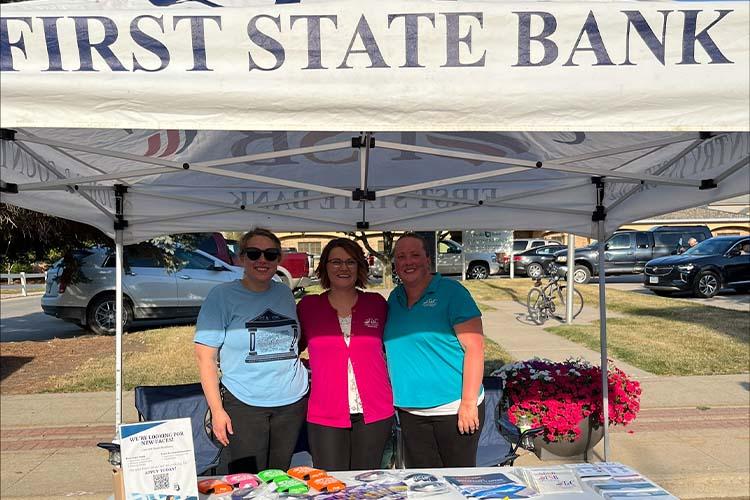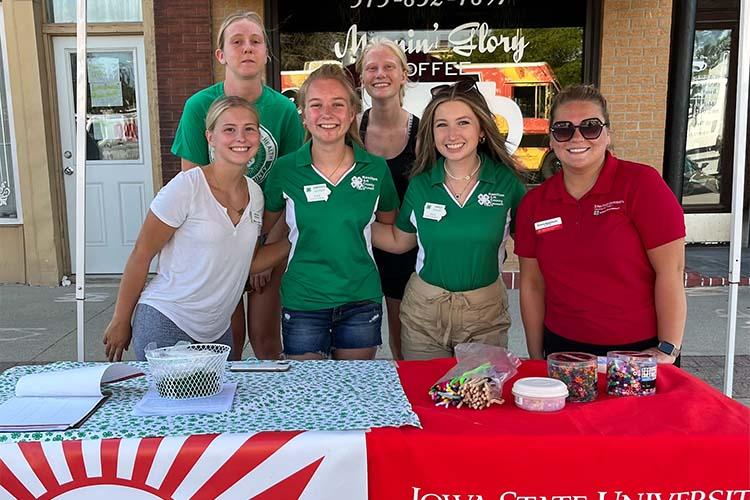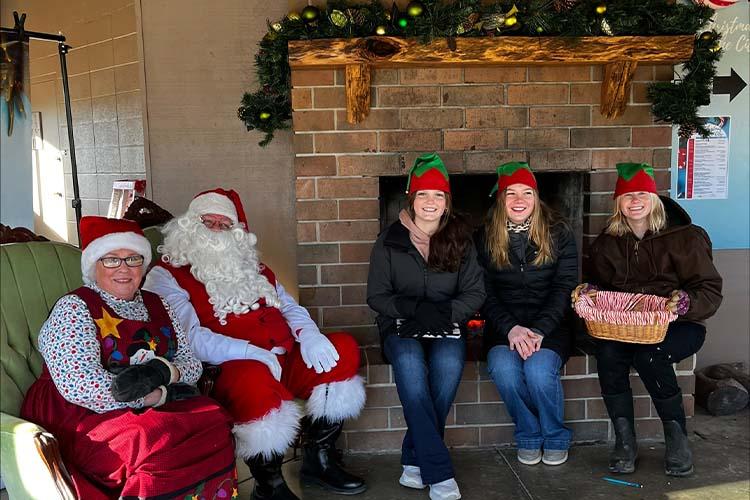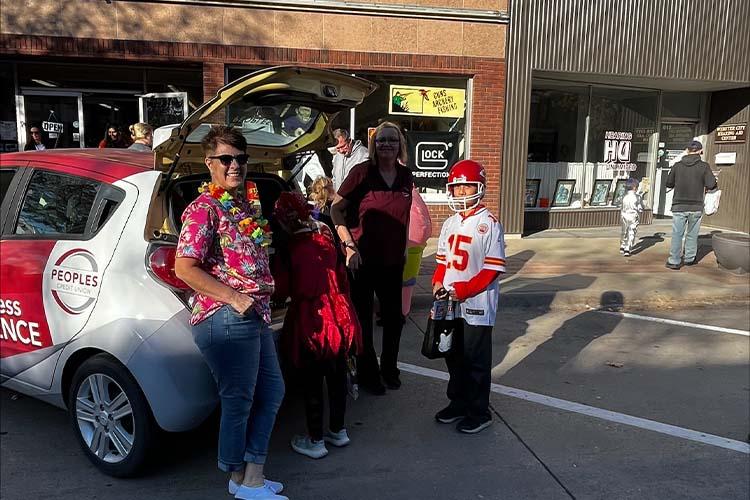 Volunteer opportunities for "Christmas in the City Volunteers" are now open.
The Webster City Area Chamber of Commerce manages to welcome bag programs for new residents and new business owners. We're looking 1-2 individuals to be the driving force behind the program and work an 1-2 hours every month, depending on availability to prepare bags and reach out to applicable member businesses to collect materials.
JunqueFest is our 2-day art and antiques festival held on the Friday and Saturday of Memorial Day weekend. This is the chamber's largest and farthest-reaching event welcoming vendors and visitors from primarily the Midwest region, but across the United States as well. 

Click below to see opportunities.
Gate Greeters 
Greet and direct guests and visitors as needed 
Collect admission and be responsible for monies collected
 Distribute any promotional materials to guests from chamber members

Surveyors

 Approach guests in attendance to collect visitor data used to measure event stats and data to support future funding and determine ways to enhance the event experience

Chamber Booth – Welcoming Team


 Offer guests directions and general information to find vendors, specific items, or general questions regarding the community.
 Stock Webster City Activities Guide and/or Swag Bags
 Encourage guest to complete survey

We have the below shifts to fill for each of the 3 roles:

Friday, May 26th
 Noon- 2PM
 2PM – 4PM
 4PM – 6PM
 6PM-8PM

Saturday, May 27th
 9AM-11AM
 11AM-1PM
 1PM-3PM
 3PM-5PM
Webster City Market Night
Webster City Market Nights is a summer-long evening event held every Thursday from 5:30-7:30PM in June, July, and August. The evening activities includes kids activities, live music, and open-air market. We're looking for small groups of 2-3 to assist on one calendar date to assist with the street clear, barricade set-up, vendor placement, waste receptacle placement, musician set-up, and barricade removal. Nightly shifts would be 5-8PM.
Click below to see dates.
June 1st – Race Night
June 8th – Bike (Motorcycle) Night
June 15th – Classic Car Night
June 22nd
June 29th
July 6th
July 13th
July 20th- Classic Car Night
July 27th – Fair Night
August 3rd - Art Night
August 10th
August 17th – Classic Car Night
August 24th
August 31st - Great Outdoors Night
October 31st, 2023
Help us make this a fun and entertaining safe trick-or-treat experience for all! We're looking for community groups that would be interested in enhancing this experience with activities for kids and families. Perhaps window painting or leading a chalk-the-walk activity. We're open to ideas and inviting those that may be inspired to contribute to the evening's events
Saturday, December 2nd, 2023
Our holiday community celebration offers a wide variety of ways to be involved. From Santa's helpers to helping to distribute flyers, Christmas in the City just can't be pulled off without your help! Let us know your ideas or how you'd prefer to help, and we'll match you or your group up with tasks as the date approaches.
Distribute promotional materials and flyers to popular Webster City location and bulletin boards throughout town. We'd preferably like to have a volunteer group willing to help on a either a monthly or bimonthly basis. Locations would include Osweiler's, City Hall, Library, Town & Country Insurance, area laundromats, grocery stores, banks, schools, and Fuller Hall Rec Center. Great opportunity for high school kids on scooters or semi-retired individuals interested in errands. Chamber goody bags offered as incentive and stipend for fuel. 
Enjoy Webster City's small town charm!
Our business community will greet you with a smile and exceed all your expectations!